Conducting rental inspections will help you protect your property and ensure
your tenant is following the terms of your lease
. You'll want a landlord inspection checklist that keeps you organized and documents everything you find. Today, we are sharing some rental inspection best practices.
Maintenance and Repair Issues
Focus on regular maintenance and repairs. This is essential to protecting your rental property investment. Check your systems on a regular basis, because small issues can get big if they are ignored. Check air filters to be sure there is air flowing to the HVAC system. Look at the smoke detectors to ensure they are working and haven't been removed or tampered with. They should be installed in accordance with your local codes. Inspect your plumbing. You want to look for leaks in your sinks, toilets, and washing machines. Look for moisture and air flow in your basement areas. Walk around the exterior of the property and check for potential maintenance issues like dead limbs and clogged gutters.
Lease Compliance Issues
Another thing on your inspection list for rental property should be lease compliance. Make sure your tenants are in compliance with the lease. Look for evidence of unauthorized pets, and note any smoke odors you notice in a nonsmoking property. You want to see that the lawn is mowed and the trash is disposed of properly. Check any apparent damage to the inside or outside of the property.
Documentation and Follow Up
Document this inspection in writing and with photos. A picture is worth a thousand words. Note when you were there, what you found, and any repairs that need to be addressed. Keep those inspection notes. They will come in handy. Follow up with any outstanding items. Pursue your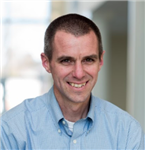 tenants on any lease violations and do any repairs promptly.
These tips will help you put together a rental property inspection checklist that will protect your property and keep it in great condition. If you have any questions or you need help with a preventative maintenance plan, please
contact us
at Priority Property Management. We'd be happy to help with any of your
property management needs
.